Below are just a few of the Microsoft Teams Rooms that NW Technology's engineers have installed, each combining a specific need while matching the dynamic of each space. In some cases, our team was challenged to find a creative solution.  But we came through will some inventive solutions that our clients appreciated.
The Challenge:
A mid sized conference room that had lots of natural light from multiple windows.   Originally the company was utilizing a large mobile screen that had to be pushed around the room for the best location for participants to view.
Our Solution:
NW Technology's engineers designed a curtain style hardware to position the large video screens on either side of one of the windows, with the ability to reposition the screens closer together, over the window for perfect viewing, while not blocking the window.  No remodeling needed!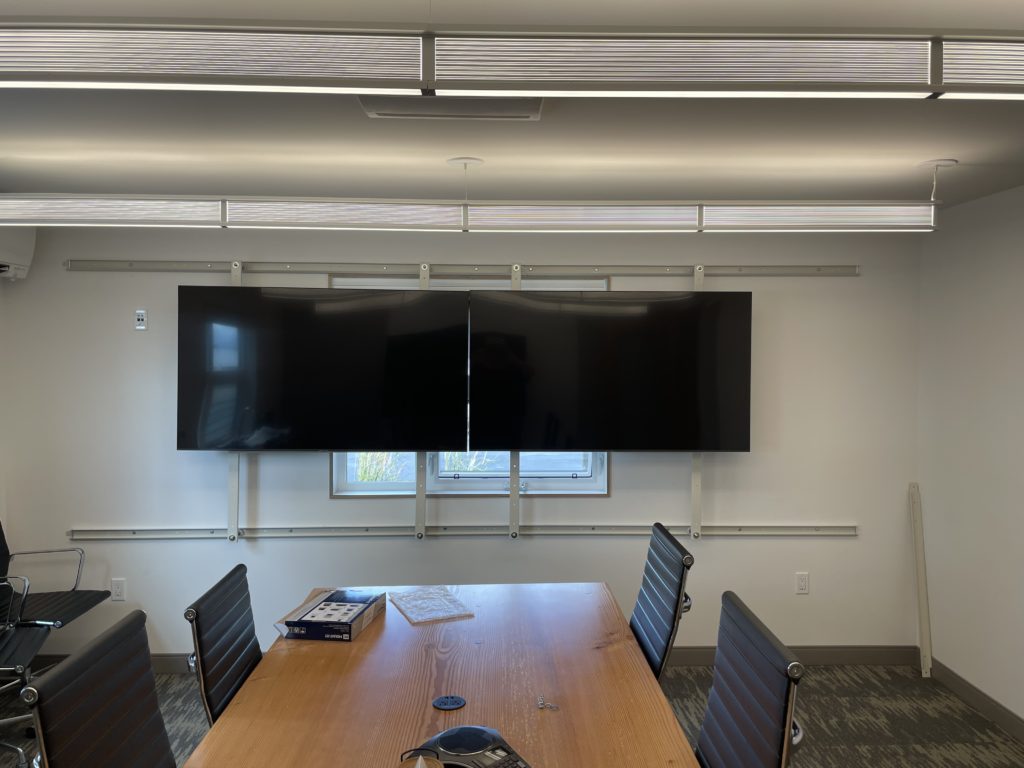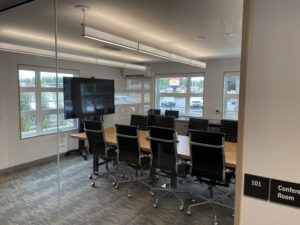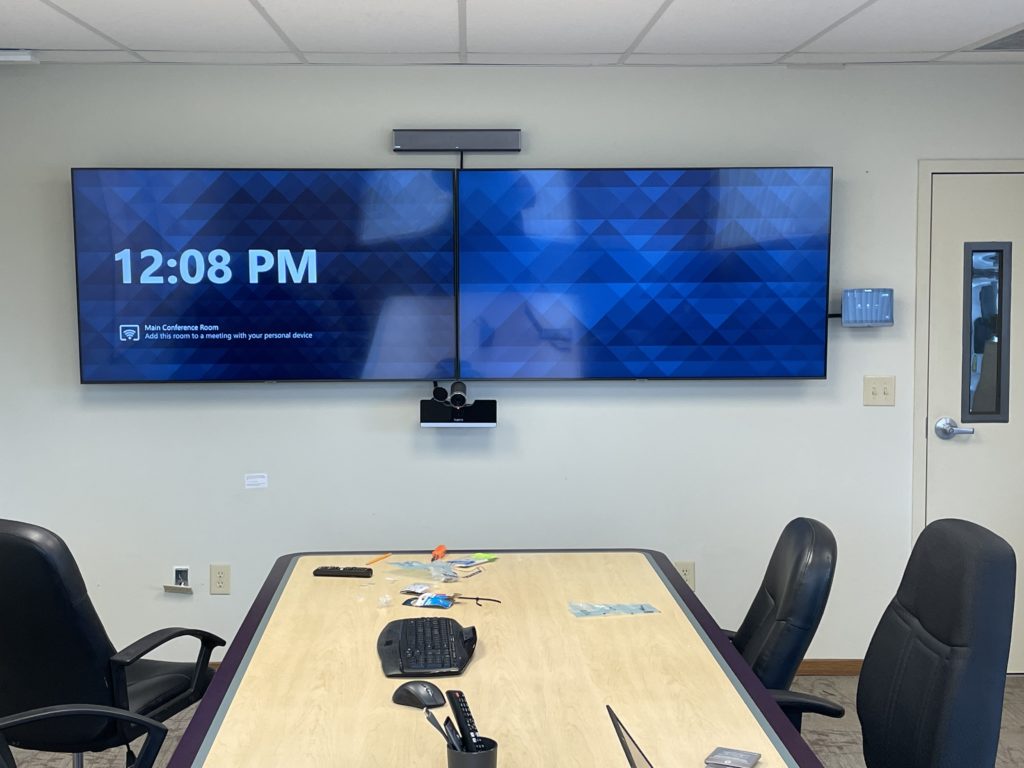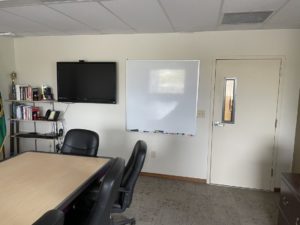 The Challenge
A crowded small sized narrow conference room with a small video screen and whiteboard that made it difficult for all participants to interact, hear or even see the video screen
Our Solution
The Yealink MVC 400 system selected for this design due to it's all-in-one USB video bar that offers video and voice experience with integrated AI-powered camera, microphone arrays and speaker.
The Results
This system includes auto framing and speaker tracking, so no matter where you sit in this narrow room the camera can recognize the number of and the position of each participant, framing everyone smoothly in the best view even in small spaces.