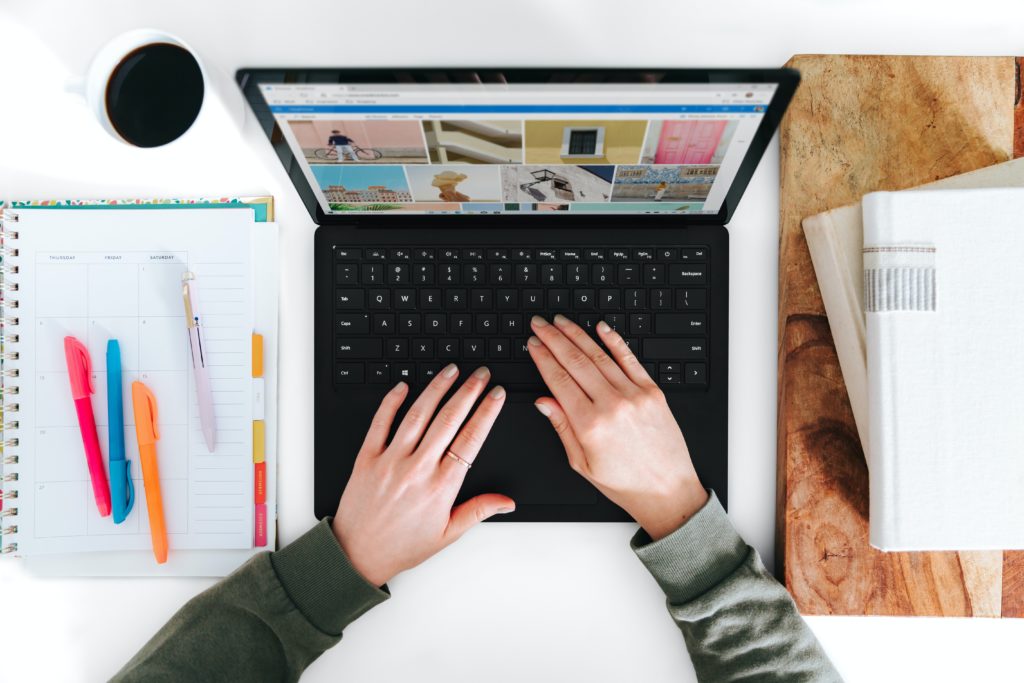 New Microsoft Teams Features to Support Your Work at Home
Microsoft Teams hit the Microsoft 365 ecosystem about 3 years ago and was already adding new features continually. If you don't know anything about Teams it's the app at the center of Microsoft's collaborative universe. The app works by organizing all employees into groups called "teams." In those "teams" users can post messages and share files using "boards" that are created and labeled typically by subject such as client name or delivery route.
There's text and video chat capabilities and in app integrations that allow for real time editing with team members.
Additionally it allows for audio and video chat with people inside and outside your organization. Microsoft sees the increased demand for collaboration tools, video chats in particular, and has been ramping up Teams' feature releases in response. Some are small and just pretty nifty, but others are robust changes that really enhance your ability to communicate with team members and customers.
Here's some of our favorite ones.
Video to show 9 people at once
For a long time Teams has only allowed you to see 4 people at once in video chat, and it cycles through those 4 depending on who's talking at the time. Microsoft Teams now allows up to 9 people on your screen at once, and plans to expand that to include more in the future. We don't know what that will do for your video quality moving forward, but if you miss seeing all your coworkers at the same time, this could be great for you.
Raise Hands
This feature comes in handy for those particularly large group meetings where you don't want everyone's chatter becoming a distraction. As one person is presenting, participants can use the "raise your hand" button to notify the host that they have a question or just something to add to the conversation.
Background effects
Not all of us have our dream home office set up, especially if your current office is located in the corner or your bedroom or kitchen, but that doesn't slow the stream of video conference requests coming in. Luckily for you Teams has a virtual background option so you can hide the laundry piling up on your bed or the sink filled with dirty dishes with whatever image you want: beachside sunsets, warehouses, or just upload your favorite picture of your puppy.
Bonus background blur for iOS
If a whimsical background is too distracting for you, you can also just blur your background. This has been a feature for a while on the desktop app but just became available for mobile as well!
End the meeting for all participants
"You hang up first", "No YOU hang up first." Now you can make everyone hang up all at once with the "End meeting for all participants" option. When you're ready to leave the meeting you are hosting, you'll have two options from now on: to exit the meeting by yourself, giving every other participant the opportunity to keep chatting, or end the meeting for everyone.
Live events
Live Events are a huge new feature to Teams set to replace Skype Meeting Broadcast. If you're needing to hold a large conference or training and don't want to worry about other people's cameras or audio interrupting your presentation, a Live Event is the way to go. During a Live Event, presenters and producers have all the control. Attendees can listen and are restricted to text chat capabilities for comments and questions. You can have up to 10,000 attendees, 10 presenters and producers and your meeting can last up to 4 hours.
All in all this is a remarkable addition to the Teams tool belt, to find out more check out this overview as well as other helpful guides.
If you're still working on rolling out Teams across your workforce, Microsoft has tons of guides to help you out. But if you need a little extra assistance, feel free to contact your tech Team at NW Technology and we can help get you going!